Monday - Friday 10:00 a.m. - 2:00 p.m.
Three Days 'til Competition Camp!
AUGUST 2ND - 4TH - HORSE SHOW AT SPS ON SATURDAY AUGUST 5TH
Horse Show on Saturday
Wednesday - Friday 10:00 a.m. - 2:00 p.m.
$200/week
COME SPEND YOUR SUMMER WITH US LEARNING, STRENGHTENING AND DEVELOPING YOUR HORSEMANSHIP SKILLS
Specialty Programs: Dressage, Eventing, Hunter/Jumpers
ADDITIONAL INFORMATION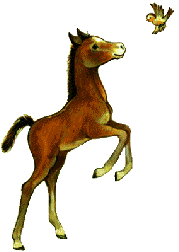 PONY DAYS:
JUNE 12TH, JULY 6TH, JULY 10TH, AND AUGUST 21ST
$30.00 11:00 a.m. - 2:00 p.m.
FOR CHILDREN AGES 7 AND UNDER WHO SHARE AN INTEREST IN HORSES AND PONIES. YOUR CHILD WILL LEARN BASIC HORSE CARE SKILLS, RIDING SKILLS, PLAY GAMES AND MAKE HORSE RELATED CRAFTS!

BARN DAYS:
Join us any camp day this summer and make it a barn day!


$45.00 10:00 a.m. - 3:00 p.m.
GREAT FOR RIDERS IN THESE STAGES OF RIDING:
OR DO A BARN DAY DURING A SPECIALTY CAMP AS LONG AS YOUR ARE AT THAT RIDING ABILITY!


INTRO TO HORSES
FOR THE COMPLETE BEGINNER OR RIDERS STILL GETTING COMFORTABLE WITH TROT WORK


PROGRESSING WITH HORSES
FOR RIDERS WHO ARE COMFORTABLE HANDLING THEIR HORSE AND CAN WALK TROT AND ARE READY TO LEARN TO CANTER


FUN WITH HORSES
FOR RIDERS WHO ARE COMFORTABLE CANTERING AND ARE READY TO BE INTRODUCED TO DRESSAGE AND JUMPING BASICS


HUNTER/JUMPER AND EQUITATION


$30.00 Every Monday 4:30 p.m. - 6:30 p.m.
FOR RIDERS WHO ARE COMFORTABLE WITH HORSES AND CONFIDENT RIDERS READY TO LEARN OR PERFECT JUMP COURSES AND THEIR EQUITATION



DRESSAGE CAMP


$300.00 10:00 A.M. - 2:00 P.M.
FOR THE ADVANCED RIDER CAPABLE OF WORK U/S THIS PROGRAM WILL BE STRUCTURED AROUND DEVELOPING/FURTHERING THE HORSE AND RIDERS DRESSAGE KNOWLEDGE THROUGH A SERIES OF EXERCISES AND RIDE A TESTS



EVENTING OPTIONS


$30.00 - $45.00
FOR THE ADVANCED RIDER CAPABLE AND CONFIDENT WITH WORK U/S AND O/F. THIS PROGRAM IS TO FURTHER INTRODUCE RIDERS INTO THE WORLD OF EVENTING COVERING THE DRESSAGE, STADIUM JUMPING AND CROSS COUNTRY DISCIPLINES
Every Friday 4:30 -6:30 p.m.
FOR NOVICE RIDERS AND UP



SUMMER RIDING CLUB


EVERY TUESDAY 4:30 - 6:30
A GROUP LESSON FOR ALL LEVELS OF RIDERS - $30


MILESTONE LESSONS
Every Sunday


Learn by the levels Schedule: (Use this listing to help you determine your camp week options!)

10:00 a.m.: "True Beginner": New to horses and ready to learn from the ground up. Learning how to control a quiet school horse at the walk and trot and can stop the horse. The beginner rider is still finding their balance and getting comfortable with the horses movement.
(Milestone 1)

11:00 a.m.: "Beginner": understands common safety practices while working around the horse. Is balanced to walk halt and trot while applying correct riding aids and maintaining position. Able to sit and post the trot in rhythm with the horse and is understanding posting diagonals.
(Milestone 2)

12:00 p.m.:"Advanced Beginner": this rider can mount and dismount unassisted. Can ride independently at the walk, and trot the shapes of the ring while maintaining rhythm. Is comfortable with and can maintain position at the halt, walk, trot (sitting, posting, and 2 point). Can trot a ground pole course. This rider is ready to canter!
(Milestone 3)

1:00 p.m.: "Novice": this rider knows basic parts of the horse and tack. They are comfortable tacking and untacking the horse without assistance. They are learning to canter while remaining balanced and in control of the horse. They are understanding their leads and can walk, trot, canter in both the full and half seat position. This rider has been introduced to small jumps.
(Milestones 4-8)
" Canter groundpole course with leads
" Level 1 Jumper (18'')
" Intro level dressage

2:00 p.m.: "Intermediate 1": this rider shows seriousness in their riding and has sound equitation skills. Can ride w/t/c with ring shapes and simple changes, knows what diagonal or lead they are on and can correct quickly. can stop the horse from any gait. This rider has an independent seat and can ride without stirrups and is ready to be introduced to the basic principles of dressage and jumping. This rider is gaining knowledge in stable management and abides by the rules of the ring and emphasizes safety on and around horses.
(Milestones 9 - 12, 15 - 25)
"level 2 jumper 2' -2'3)
"Training Level Dressage
" Elementary eventer

3:00 p.m.: "Intermediate 2": this rider can perform flying lead changes on a school horse, can apply variations to the gaits, turn on the forehand, turn on the haunches, and lateral movements. This rider also understands basic concepts of jumping as well as related distances and stride lengths for jumping and can hand gallop. Lengthen and shorten strides and understands lateral and longitudinal bending/suppling
(Milestones #13, 14, #26 - 28)
" Level 3 jumper (2'3-2'9)
" First level dressage
" Beginner novice eventer


Click on the carrot to find out about Riding Apparel and Riding Ability