SECRET PRIDE STABLES, LLC.
2021 SUMMER TRAINING ACTIVITIES!!!

Summer Horseback Riding in Salisbury, Maryland!
Join us this summer and make memories with your favorite horses and barn friends! Our new twist on our summer programs will give students loads of hands on understanding of horseback riding, horse training techniques, and barn management. Whether you are working on your Milestone levels or focusing on dressage, jumping or equitation you will be sure to spend hours in the saddle and be surrounded by horses each day!
Riding Lesson
Horse Care and Education
Small groups/productive learning and ride time
COME SPEND YOUR SUMMER WITH US LEARNING, STRENGHTENING AND DEVELOPING YOUR HORSEMANSHIP SKILLS
2021 DATES: THIS SCHEDULE STARTS JUNE 1ST AND ENDS AUGUST 31ST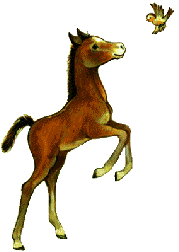 MILESTONE LESSONS: A group lesson with riders at your exact riding ability. Once you test out you move on to the next level! $35.00
Monday 10:00 - 11:30 - TRUE BEGINNERS
Tuesday 10:00 - 11:30 - BEGINNERS

Wednesday 10:00 - 11:30 - ADVANCED BEGINNERS

Thursday 10:00 - 11:30 - NOVICE
Friday 10:00 - 11:30 - INTERMEDIATE 1



HUNTER/JUMPERS/EQUITATION ~ Must be an Intermediate Level 1 Rider ~ $35.00
Monday Nights 4:30 - 6:30 p.m


DRESSAGE ~ Practice your dressage moves and tests or join in to complete your Milestones in our weekly dressage lessons! $35.00
Tuesdays 1:30 - 3:00



WORKING EQUITATION ~ Join us to practice working equitation obstacles and build on your communication with you horse. We will be hosting another WE Schooling Show in the Fall so this is the perfect activity to participate in if you plan on riding in that show! $35.00
Wednesdays 11:45 - 1:30<


STABLE MANAGEMENT/HORSE CARE ~ you will be assigned your own care horse and will be responsible for taking care of his/her stable needs, grooming/bathing and learning more about your specific animal and complete your unmounted milestone lessons. $20.00
Wednesdays 1:30 - 3:00


PRIVATE LESSONS ~ $35 - $50
We have time slots available for private lessons throughout the week and on Saturdays (unless we are at a show). Sorry, Sundays our horses take the day for themselves to munch on the grass and rest up!


IF YOUD LIKE TO SPEND MORE TIME AT THE BARN BETWEEN RIDES ITS $20/HOUR AND I CAN'T GAURANTEE YOU WONT BE CRAFTING OR BE PUT TO WORK!

Click on the carrot to find out about Riding Apparel and Riding Ability