Rent it by the hour for your personal riding for only $25/hr!
Horses for lease:

Several nice horses available for lease $30 - $400
Check our our Horses for Lease and Sale page!
Earn your Patches in our Milestone Program:
"True Beginner": New to horses and ready to learn from the ground up. Learning how to control a quiet school horse at the walk and trot and can stop the horse. The beginner rider is still finding their balance and getting comfortable with the horses movement.
(Milestone 1)



"Beginner": understands common safety practices while working around the horse. Is balanced to walk halt and trot while applying correct riding aids and maintaining position. Able to sit and post the trot in rhythm with the horse and is understanding posting diagonals.
(Milestone 2)



"Advanced Beginner": this rider can mount and dismount unassisted. Can ride independently at the walk, and trot the shapes of the ring while maintaining rhythm. Is comfortable with and can maintain position at the halt, walk, trot (sitting, posting, and 2 point). Can trot a ground pole course. This rider is ready to canter!
(Milestone 3)



"Novice": this rider knows basic parts of the horse and tack. They are comfortable tacking and untacking the horse without assistance. They are learning to canter while remaining balanced and in control of the horse. They are understanding their leads and can walk, trot, canter in both the full and half seat position. This rider has been introduced to small jumps.
(Milestones 4-8)
" Canter groundpole course with leads
" Level 1 Jumper (18'')
" Intro level dressage



"Intermediate 1": this rider shows seriousness in their riding and has sound equitation skills. Can ride w/t/c with ring shapes and simple changes, knows what diagonal or lead they are on and can correct quickly. can stop the horse from any gait. This rider has an independent seat and can ride without stirrups and is ready to be introduced to the basic principles of dressage and jumping. This rider is gaining knowledge in stable management and abides by the rules of the ring and emphasizes safety on and around horses.
(Milestones 9 - 12, 15 - 25)
"level 2 jumper 2' -2'3)
"Training Level Dressage
" Elementary eventer



"Intermediate 2": this rider can perform flying lead changes on a school horse, can apply variations to the gaits, turn on the forehand, turn on the haunches, and lateral movements. This rider also understands basic concepts of jumping as well as related distances and stride lengths for jumping, can hand gallop lengthen and shorten strides and understands lateral and longitudinal bending/suppling
(Milestones #13, 14, #26 - 28)
" Level 3 jumper (2'3-2'9)
" First level dressage
" Beginner novice eventer



"Intermediate 3": this rider is capable of riding basic dressage tests correctly and/or jump a course while maintaining a steady tempo and being able to negotiate strides and distances. This rider can spend a long time in the saddle and can canter for prolonged periods of time and has galloped in a controlled situation. This rider can ride the horse forward from leg to hand with impulsion, rhythm, regularity and evenness of pace.
(Milestones #15 & 16)
" Level 4 jumper (2'9-3'3)
" Second level dressage
" Novice eventer



"Advanced 1": this rider has experience with green horses. They understand training principals and how/when to apply them. They have a good sense of balance and timing. Has knowledge in different disciplines, can show successfully and works in harmony with the horse with invisible aids to the audience. This rider recognizes true quality of movement and can influence the horses way of going.
" Level 5 jumper (3'3-3'9)
" Third level dressage
" Training eventer



" Advanced 2": This rider understands sophisticated concepts of horse movement and has sound methods of training and can perform advanced maneuvers in their riding style. This rider is capable of riding/training green or difficult horses.
" Level 6 jumper (3'9 and up)
" Fourth level dressage
" Preliminary eventer

" Advanced 3": This rider can compete successfully at upper levels: dressage, hunters, eventing




Test out of your current riding ability and move up a level! Private Patch Lessons $55....If you are already past the levels - Patches are just $10.00

Purchase your SECOND EDITION Milestone Book Today! Have a way to review and check off your riding milestones as you complete them with this fun new book! Also a wonderful addition to your equestrian library giving you many tools and exercises to help improve you and your horses training! ~ $30.00





Memories made: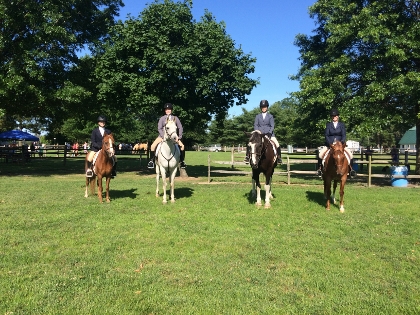 >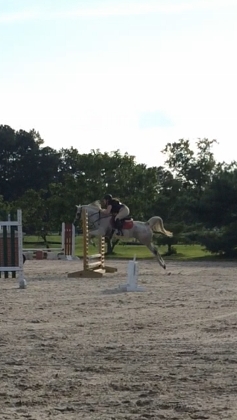 Looking forward to making new memories in 2021!!!


Horse Discovery Center
Click here for more information!
Lesson Packages/Gift Certificates/Horse boarding: